MORT & Co REACHES HALL OF FAME STATUS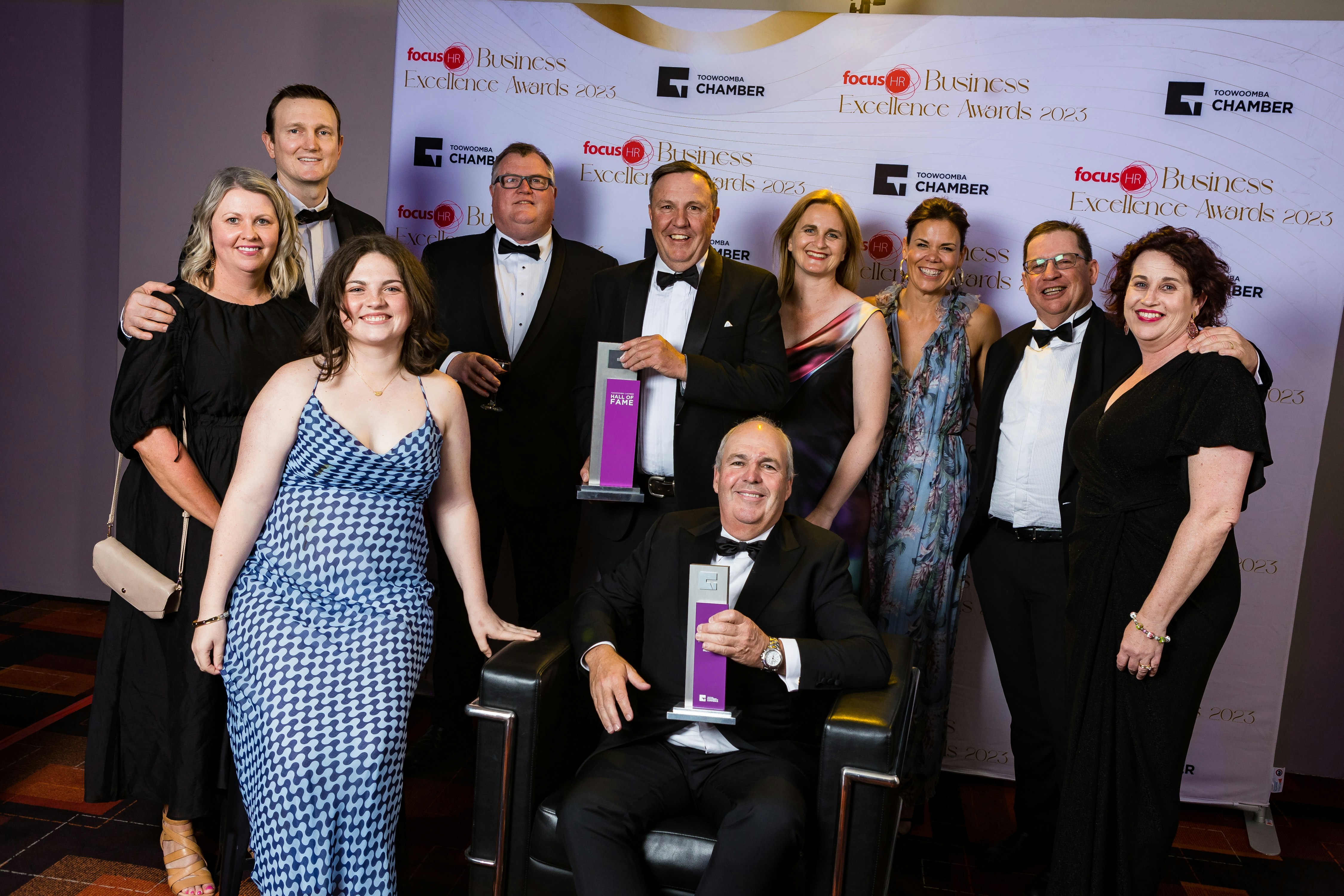 Words by
Mort & Co. Team
Posted
26 October 2023
Category
News
Mort & Co was honored and humbled on Saturday night, after being inducted into the Toowoomba Chamber of Commerce Hall of Fame.
As one of the Toowoomba business community's most prestigious honors, the Hall of Fame recognises longstanding businesses who have made significant, ongoing contributions to the Toowoomba region. The company's name is now etched in a trophy that lists some of the region's most inspiring businesses, including Heritage Bank, Hannas Department Store, Empire Theatre and Wagners.
Some of the criteria involved in selecting Hall of Fame recipients includes:
Demonstrated outstanding professional contributions to the business community
Possess a high level of competence, accomplishment, and expertise in their chosen industry
Demonstrated outstanding contributions to human betterment and to the community in general by their exemplary human, civic, educational, and philanthropic activities
Demonstrated efforts that were inspirational to others
Attained recognitions in their field at State, National or International level
In her speech, Toowoomba Chamber of Commerce President, Kate Venables, acknowledged Mort & Co for its continued innovation and commitment to rural and regional communities.
"They have rapidly diversified their business… and are continually evolving to grab opportunity and build success.
From humble beginnings, to now with over 300 staff and servicing domestic and international markets we consider them a true inspiration and a Toowoomba ambassador.
Kate Venables
Toowoomba Chamber of Commerce President
They have a long and distinguished track record of giving back to rural and regional communities…They are a story worth sharing and telling." Mort & Co Founder and Executive Chairman, Charlie Mort was honoured by the accolade, paying tribute to his team and fellow Toowoomba businesses.
"Mort & Co has come a long way in its 26-year lifespan and Toowoomba has played a central role in the evolution of our business.
Charlie Mort
Founder and Executive Chairman; Mort & Co
The Toowoomba Chamber's Hall of Fame recognises some of our region's most notable businesses and it is a true honor to be positioned along side them tonight. This award is not only an acknowledgement of our dedication to the region but is a sign of the continued commitment and innovation delivered by the entire Mort & Co team. It brings with it the responsibility to ensure we continue to showcase premium agricultural products, developed and made on the Darling Downs, to the world."