15 YEARS' SERVICE OF JEFFREY JURD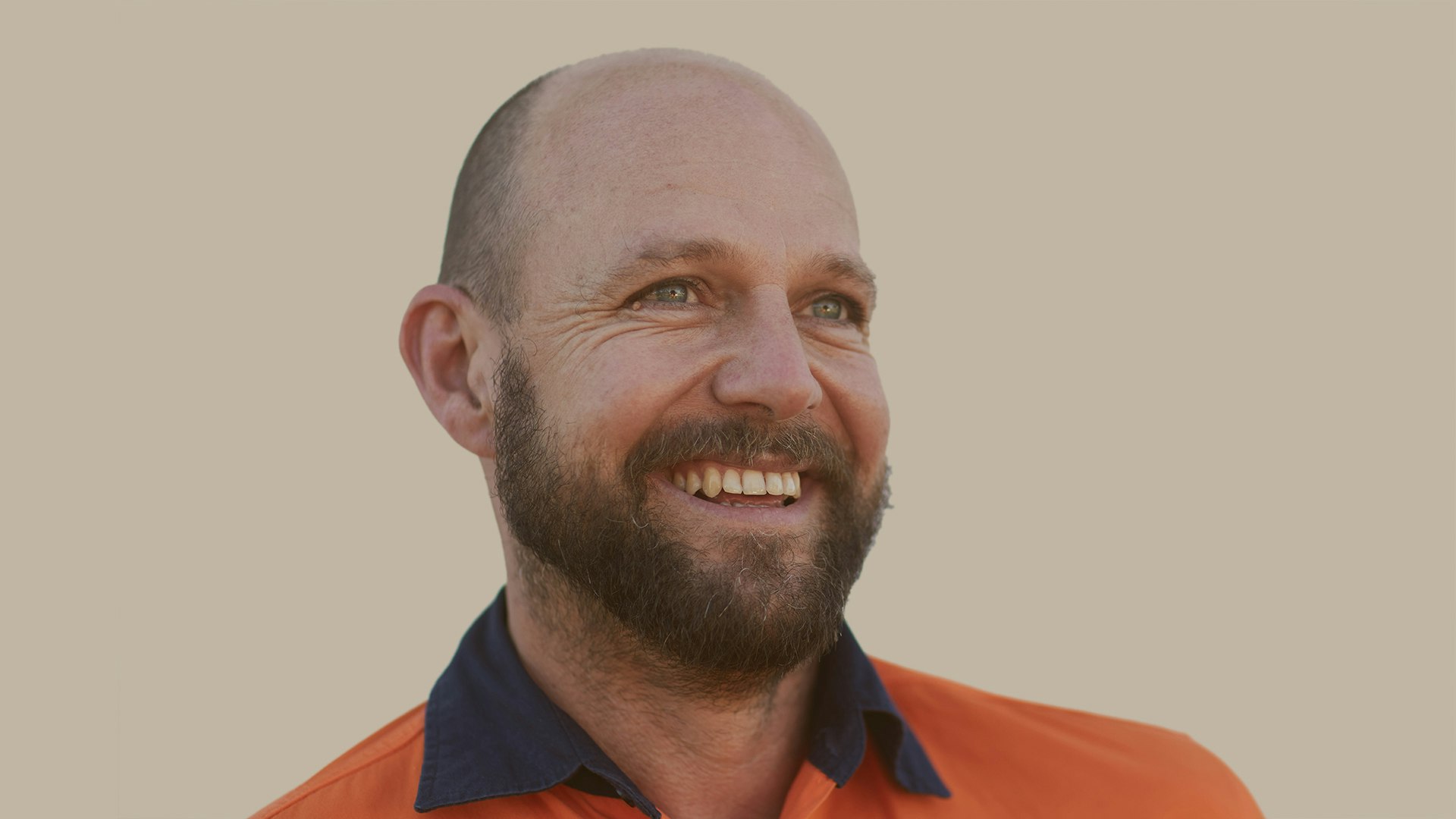 Words by
Ben Conley
Posted
24 January 2023
Category
News
He's known by his team as The Skipper and after 15 years captaining the robust vessel that is Pinegrove Feedlot, Manager Jeff Jurd has successfully navigated the changing tides of technology integration and feedlot expansions, with a quiet yet confident approach to leadership and an unsinkable trust amongst his crew.
"I never saw myself as a people person. I am someone who will listen and absorb what's going on and I don't always have to get my opinion across. I think that's why people can be drawn to me sometimes, because I am a good listener." Jeff joined Pinegrove Feedlot as Manager in 2007, following his father's resignation from the position and encouragement to apply for the role. "Dad liked to keep things simple. The yard was operating with old school tractors and wagons, limited technology, basic scale head downloads for cattle work, and pen and paper for feeding, so when I arrived, one of the first challenges was to integrate all new technology." Yet, transferring into the Manager role at Pinegrove wasn't the first time Jeff has been guided by his father's influence. "I began in the feedlot industry directly out of school. Dad was at Brisbane Valley Feedlot, and I started working there in a feed truck when I could. A position came up and I jumped in. I did a couple years in the feed team, a stint in maintenance, started doing livestock and later on, some basic farming. I became multi skilled." "Toward the end, I was the 'go to person' when someone was away. They started calling me the Assistant Manager even though it wasn't a title." "Then, dad was moving on from Mort & Co and suggested I apply for his role." At the time, Pinegrove was a 6,000 head feedlot with its predominant source of cattle turnover attributed to a contract with a major supermarket. Mort & Co's acquisition of the feedlot only a year prior to Jeff commencing his role, meant considerable changes for the existing operations and team. "The infrastructure and ration makeup were serviceable, but Mort & Co put their Mort spin on it and added a new mill and rations to improve, and intakes and performance took off with those changes." "Our team changed too. All in all, there was originally probably only 8 or 9 people on site at once and there were some pretty tough times to find suitable people during this transition. They were very welcoming though, with everyone helping, jumping in various teams to fill gaps." Jeff very quickly involved himself with his new team, not only to provide an extra pair of hands, but also to understand the operation in every detail and be able to pass on that knowledge.
"In the early days, I would routinely help out. I injected myself into the team so I knew the run of the place. I'm happy to take the basic role to fill the gap and let someone else get the experience. Anytime you are there helping is an opportunity to train someone."
Jeffery Jurd
Pinegrove Feedlot Manager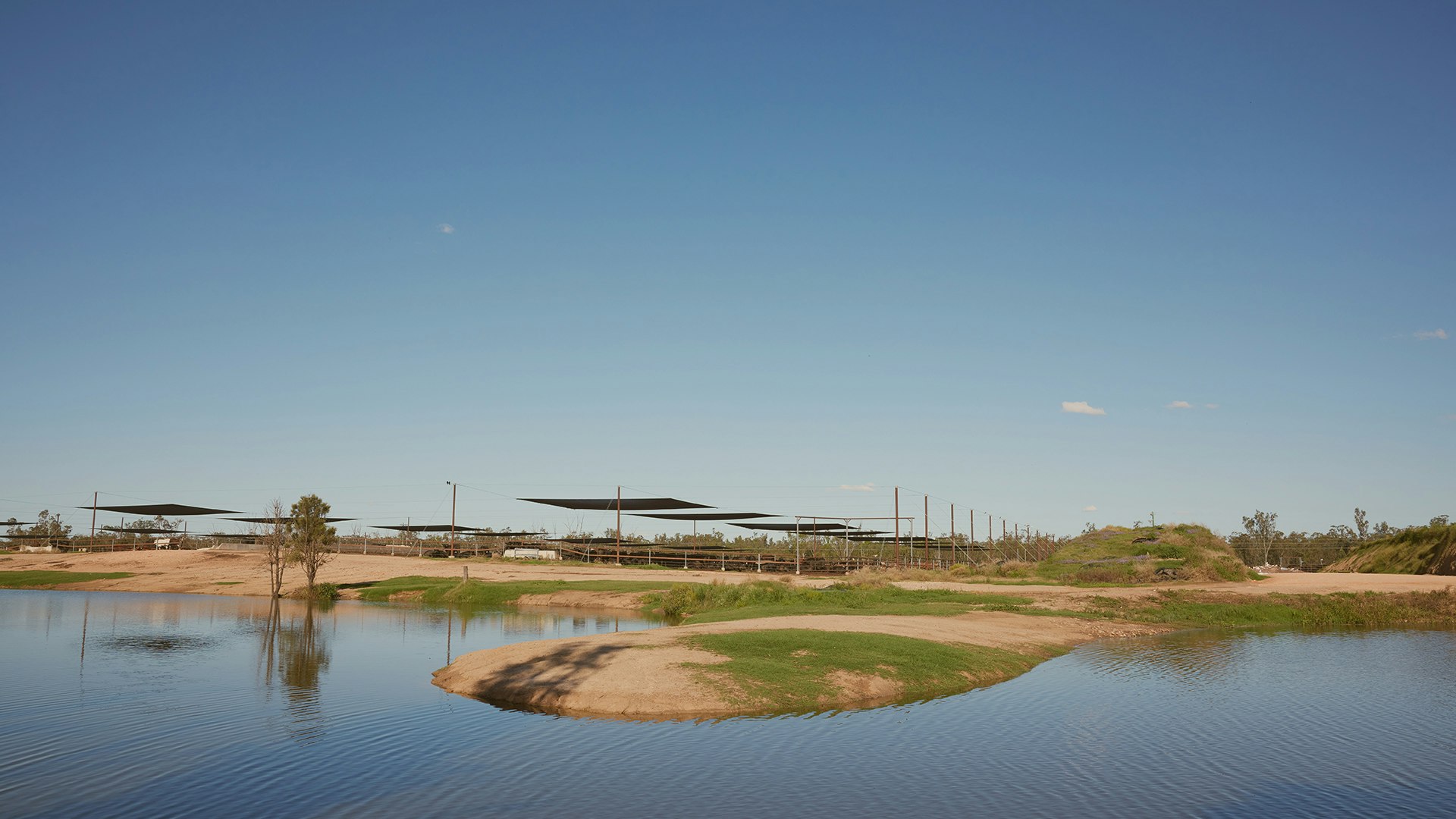 Jeffery Jurd, Pinegrove Feedlot Manager
However, after a few years, Jeff began to make changes, trialling new rosters to build more independence within his team. "I've found I am a natural problem solver. Sometimes I can solve problems just by listening and letting people talk. When equipment isn't working, I have a systematic approach to getting it going again. So, people came to me for that, and that was always fine, but became very demanding of my time." "Bit by bit I've been offering my suggestions to get them problem solving for themselves, to trust in themselves. I took myself out of the morning routine so people could back themselves and have independence in what they do in their roles." "These days they come to me with a problem and the solution, or just to tell me they fixed the problem." Pinegrove Livestock Supervisor, Malinda Jones, also reflected upon Jeff's ability to balance team involvement at an arm's length. "Jeff has given us the space in our roles to grow as supervisors and oversee the little things while he managed the big picture in the background, sometimes from behind the wheel of the feed truck." Now, for someone who never saw themselves as a people person, Jeff has built a team renowned for their fierce loyalty, unwavering passion, and fun-loving nature. "So many little moments add up to enjoyment in what you do. We like to have fun and have a laugh. Sometimes we have been accused of being too casual in the way we go about things, but we have had a sensational safety record over the past couple of years. Being casual doesn't mean we are unsafe and being casual certainly doesn't mean we aren't kicking goals." In congratulating Jeff on his 15 years of service at Pinegrove, Mort & Co CEO, Stephen O'Brien, described Jeff's positive impact as a manager. "Jeff's willingness to go beyond the call of duty, without fuss, is indicative of the kind of leader he is. He leads his team with humility and respect and as a result, has a very successful team." It appears Jeff's voyage has been one of challenge and immense triumph. As Pinegrove turns its sails towards new and exciting horizons, he can trust in his small but mighty fleet to take on the feedlot's next chapter with ease and a little of their infamous flare.
"If I had to sum him up in a sentence it would be that he is the Patriarch of Pinegrove. The leader of our family, and that's what makes Pinegrove a great place to work and be part of. He's inspired a loyalty here that is a credit to his leadership and respect. He's The Skipper." –
Anthony Dyson
Pinegrove Feeding & Milling Supervisor